Westchester Makeup Artist
If you're searching for the best Westchester Makeup Artist look no further than Angela Make Me Up!
Need professional makeup for your big day or special event? We can help! Angela Make Me Up: Westchester NY Top Bridal Makeup Artist Specializes in makeup and hairstyles for Brides, Bridesmaids, wedding party and guests. Angela provides you with flawless beauty on your special day!
With her years of experience and professional training, Angela helps you reveal the beauty within – enhancing your natural beauty for your wedding day!
If you love makeup, you need to follow Angela on her Westchester NY Makeup Instagram page!
Best Westchester Makeup Artist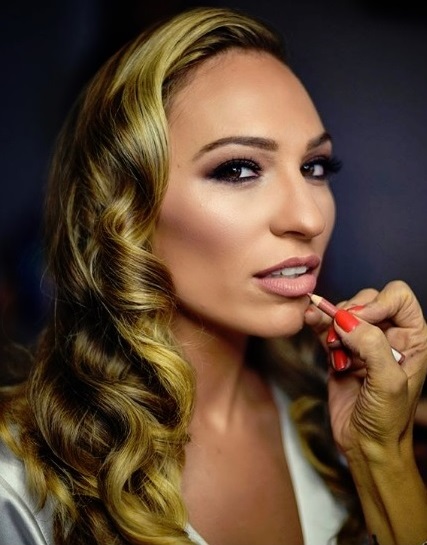 Angela's specialty is bridal make up and making her brides feel the most beautiful on their most special day. from the moment she meets her clients for a trial, she preps their skin on a good regimen, products, solutions and everything in between to ensure they are perfect for their big day.
Every girl dreams of the magical wedding they will have one day, and this one day will be the one you will remember for the rest of your life! Every girl dreams of the beautiful dress she will wear, and how beautiful she will be coming down the isle on her day.
Angela is the makeup artist that will bring out the most beautiful you, making sure you will look your best on your wedding day.
When you're online searching for a Westchester Makeup Artist, or the Best Wedding Makeup & Bridal Makeup Artist in Westchester NY we want you to give us a call.
Angela Civale Abate is the most sought after makeup artist in Westchester NY and she comes highly recommended by the most demanding clients in Westchester County NY.
When you want to bring out your most beautiful self, when you want the best makeup artist in Westchester NY, you want to have Angela Civale Abate, 'Angela Make Me Up' there for you on that very special day!